Imagine if you planned a romantic dinner or an evening in solitude. Great atmosphere, relaxation, delicious food, wonderful views and flavors.
However, you can not enjoy your moment of silence because … a friend sits down next to you. He begins to tell how great he is. What wonderful things he produces, what successes he achieves, what is his everything oh and ah wonderful.
Annoying, right?
Or another example, enter the store in the gallery and want to see what they have and in solitude to look for the most appropriate things for themselves, but not. Already 3 seconds after you have crossed the gates a saleswoman stands with you with a learned question: How can I help you? What are you looking for? And it does not end there. If you tell her that you want to find something that suits you, it will pierce you with a murderous glance and will follow your every move, better than store cameras. If you tell her what you are looking for, you will not be free during the whole visit to the store because it will be wonderful, and in this you face and you must have it. Clearly why I like shopping online. Of course I know there are people who like and need such attention. However, most of us will significantly increase the level of adrenaline after such an introduction. Not to mention any purchase.
Do not you sell your products or services like that?

What do clients see when talking about your website, blog or instagram?

What do your lyrics say?

Do you keep me informed?
Is not it that for the most part of time you see just how great are you or your product? What a modern, fast professional, roomy, valuable, unique. What he and you can do and why you are better than the rest of the world (you're not).
The truth is that we are totally selfish and we want to deal with us when we issue money. As a customer, I am not interested in how you or your product were helped.
I am interested in what I will have to do with it?
I do not need an on-trade salesperson who will sulk and do not need his help. What interests me about your advertising video and how much you spent on the positioning of your website. I do not care about your results from last year and what rewards you get for your "genius". They may interest me afterwards. A lot, a lot later, if I want to spend much and constantly with you. I  want to take care of me.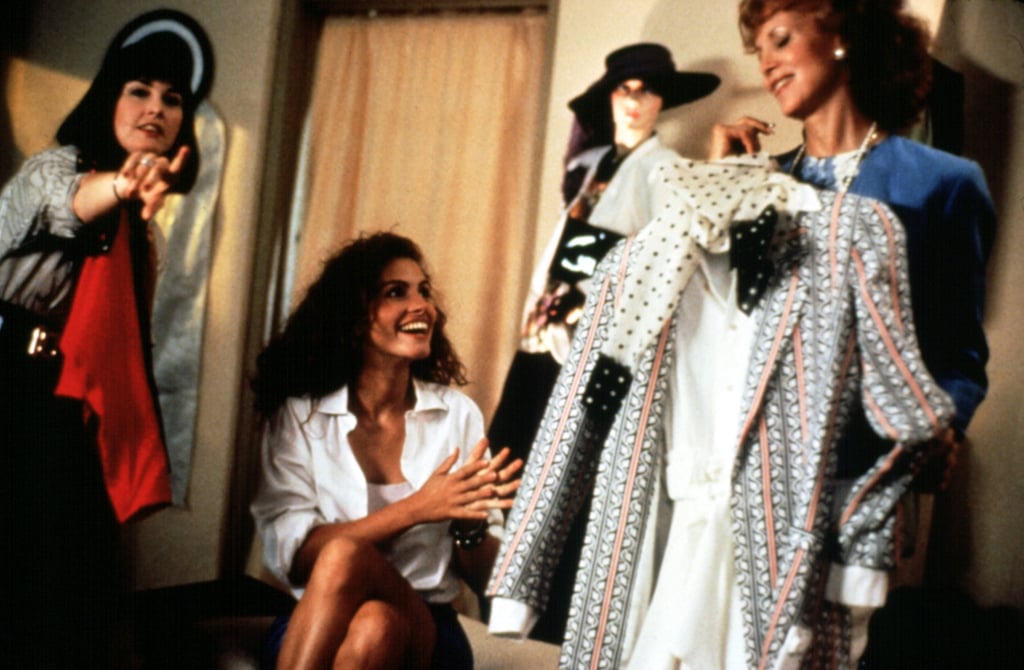 Have you watched "Pretty woman"? Everyone in this world was watching. They terrorize us with what the holidays are. So it works like this. We're going to see in the exhibition (socal media) something we like, we go to the store and we want to hear that you are waiting for me, that this chair is especially for me, that I could keep shoes that this coffee especially for me, because you know, that I was dreaming about such a taste. With these fabrics chosen especially for women like me for bargains, which concerns me. See? Me, me, me…always me.
Not a word about you. About your magnificence, supplies, distant countries. The time will come for it.
If you are able to make your client feel like a lady from a movie, if you give advice to tame your ego and focus only on I but your client. IT does not have the strength to sell.
Because people buy not things, but the feelings and emotions that they make during purchase and then when they use it. If you give it to them, the customer is yours.
And one more thing.
There are not many places in the world that have a Mischelin star – that is, where food is no longer just food and art. Have you wondered why people are able to pay the monthly salary of a normal person for a plate with a tiny snack? You say you do not know what to do with money. Maybe so.
But these retaurants have magic in them.
They do not sell food, they sell the experience.
Waiting for reservations (you feel special, when you are given what few have experienced), your elegant attire when you go to dinner (no one goes there in jeans and tshircie), excitement waiting for a meal, catering (waiters are doubled and trio to please you) and of course the taste, once you get your perfect meal, prepared by one of the best chefs in the world.
Sales are not just one ingredient, only the sum of everything.
Each of us is a seller. Michelin cook also.
XO TABATE